From Books to Movies: Do Horror Novels Translate to the Big Screen?
All horror novels and movies are based on a single premise: Nothing in the world lets you know you're alive like being afraid. Horror literature and films do for us mentally what roller coasters do for us physically — trigger a primal adrenaline rush that evolution has put inside of us to make us more alert, to heighten our senses, to make our hair stand up when we're frightened as hell.
Very few people write horror well, and when they do, it rarely translates well on screen. But in the rare instance that they get it right, magic ensues. Here's a look at the best and most important horror novels that became great movies.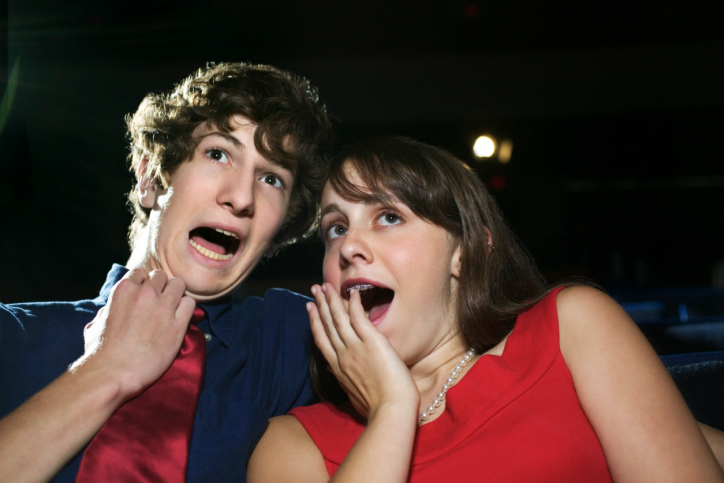 A horror movie that truly delivers a good scare is an experience you're unlikely to forget.
Dracula and Frankenstein
In 1931, horror lovers were treated to the theatrical adaptations of two 19th-century novels whose authors, along with Edgar Allan Poe, are widely considered to be the pioneers of modern horror. It is difficult to argue that there is a horror book that has been more influential, or that has spawned so many film variations, as Bram Stoker's Dracula or Frankenstein by Mary Shelly.
Both films immediately enjoyed smashing success, both commercially and critically, which pushed Universal into the forefront of the the film genre. Their groundbreaking retellings of familiar literary works raised the bar on horror movies forever and terrified audiences — and censors.
Stephen King
When it comes to horror books-turned-movies, Stephen King is in a category all his own. His first published novel, Carrie, has been made into a movie three different times. At least 35 King books have been turned into films. When including short films and miniseries, the number of works nears 50. They range from abysmally horrible to The Shawshank Redemption.
Among the winners are films that all but the most contrarian of King fans hold dear: The Shining, The Green Mile, Stand by Me, Pet Sematary, and Misery. Among the most indefensibly bad: Christine, The Langoliers, Dreamcatcher, and Sleepwalkers.
The Exorcist
The 1973 film adaptation of William Peter Blatty's 1971 novel The Exorcist was nominated for 10 Academy Awards, taking home two, and was a huge commercial hit. It was the first horror movie to be nominated for Best Picture.
Critically, however, reviews run the gamut. Upon its release, it was mercilessly bashed by several film critics and purists who loved the book. Many critics also showered it with praise, but the consensus was not unanimous. What The Exorcist did do, however, was show the unique ability to draw cult followings over time that rivals movies of any other genre. It consistently ranks at or near the top of lists charting the scariest movies of all time, and in 2010, it was entered into the National Library of Congress's National Film Registry.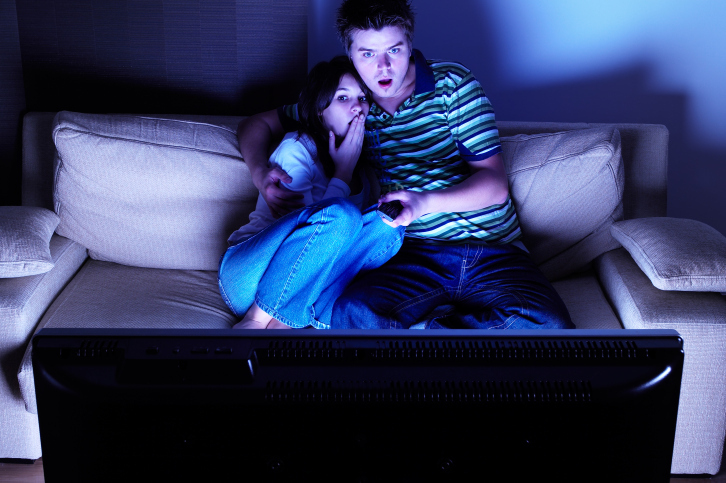 Some of the most beloved and copied films in history have been horror movies.
The Stepford Wives
Occasionally, some movies are so influential that their very title becomes part of the American lexicon. Nearly 40 years after its release, a fawning, beautiful, submissive woman is still referred to as a "Stepford wife." The 1975 book and movie spawned three sequels and a 2004 remake. Although feminist groups originally derided the film as anti-woman, readers who loved the Ira Levin novel of the same name and year of release consider it a masterpiece.
It takes a special mind to write a great horror novel, and a brilliant imagination to make it work on screen. It's rare to find a scary book that translates well into a scary movie, but when it works, sleeping with the lights on never seemed like such a good idea.
Andrew Lisa is a freelance writer living in Los Angeles. He writes about literature and movies, and has profiled top business leaders such as Steve Wynn.